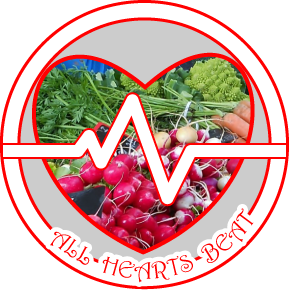 All Hearts Beat is a community-based arts project created by artist Jamie Crooke Powell  in collaboration with the health care organization CHAPCare.
Project Description: 
The community-based visual art project "All Hearts Beat" is an art and advocacy project focused on health prevention and wellness. The goal of the project is to encourage people to utilize health services to remain or regain their health, and promote health prevention through a positive relationship to their own body. The project will take place over a one-month period that will lead up to the next national healthcare insurance open enrollment period that will begin in November. During the residency people will be able to sit with the artist for a "pulse reading," which will result in a custom image based on the beat of their pulse. The project will also include a video installation, sculpture, and a culminating event. People of all ages are invited to participate in the project.
About Artist – Jamie Crooke Powell:
Jamie Crooke Powell is an artist, educator, and administrator based in Los Angeles, CA. Her art practice is comprised of project-based artworks exploring intersections of urban planning and public health. You can learn more at: www.JamieCrooke.com
About Project Partner – CHAPCare:
ChapCare has been putting patients first since 1998. For 15 years ChapCare has served the communities of the San Gabriel Valley, providing quality health care for men, women and children of all ages. You can learn more about them at: www.CHAPCare.org
Project Location:  316 E. Colorado Blvd. Hours are Monday through Saturday 10 a.m. to 9 p.m. and Sunday 11 a.m. to 7 p.m. Detailed list of project hours and events to follow below. 
Schedule of Event:
Opening: Oct. 4th (6-8pm) – Artist will be performing pulse readings that will result in a custom image related to your pulse. A projection series will play on an adjacent wall. Light refreshments and snacks will be served. Event is public and welcome to all.
Closing: Oct. 31, 2014 (4-7pm) – This family friendly event will offer participants a  scavenger hunt activity. Start at the enrollment shop where the community art project is being held to collect a map, then find all 6 images, record them and return to the shop to collect your prize. Trick or treat items will be available to all children, as well as holiday themed music, snacks and refreshments. Free and open to the public.
Events:
Oct. 4 – Opening: performance & video 6-8pm
Oct. 11 – performance & video 2-7pm
Oct. 18 – performance & video 2-7pm
Oct. 25 -performance & video 2-7pm
Oct. 31 – Closing – "Halloween Health Hunt" 4-7pm